Event: Annual day cum Academic award, organized by Indian Association of Physiotherapy, Mumbai branch on 17th September 2022.
YMT College of physiotherapy students had participated in the cultural event and secured 2nd Place in the above mentioned program.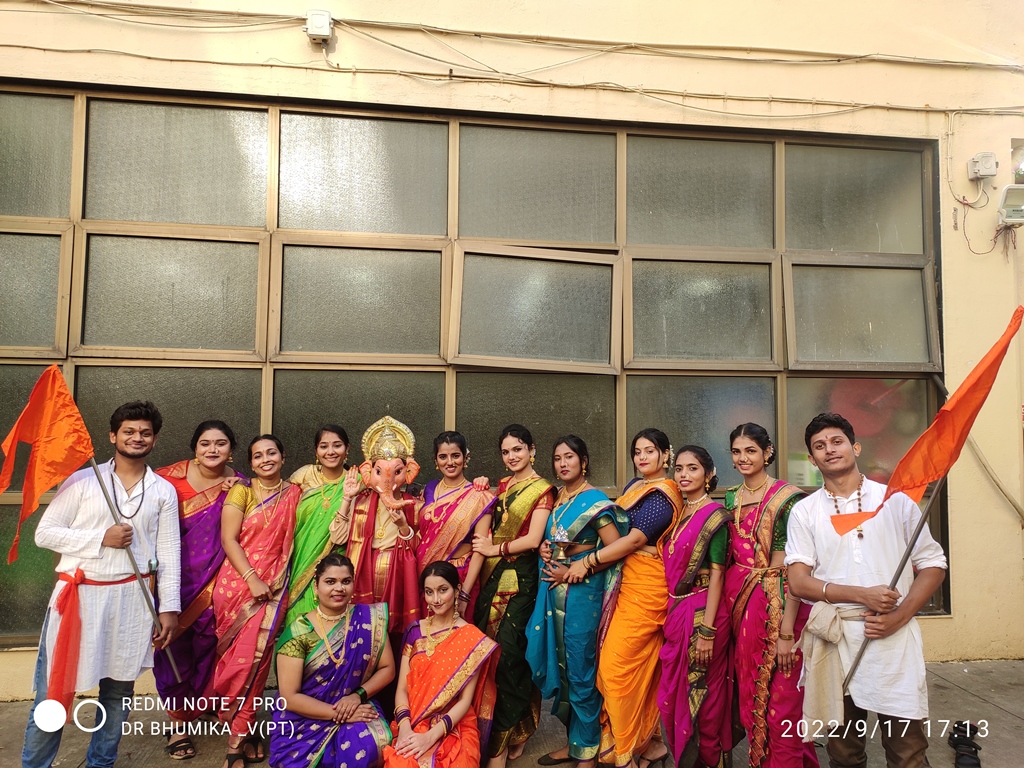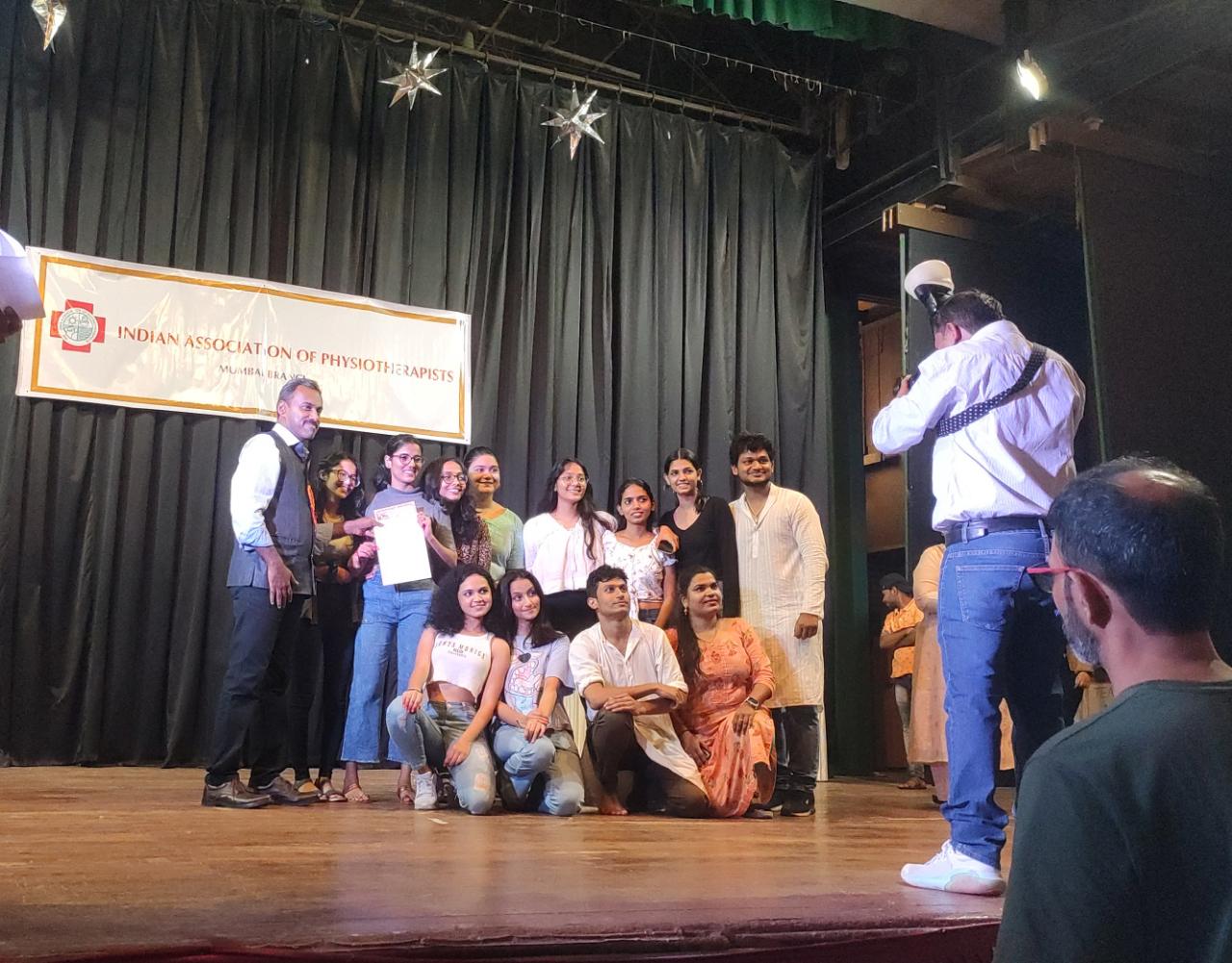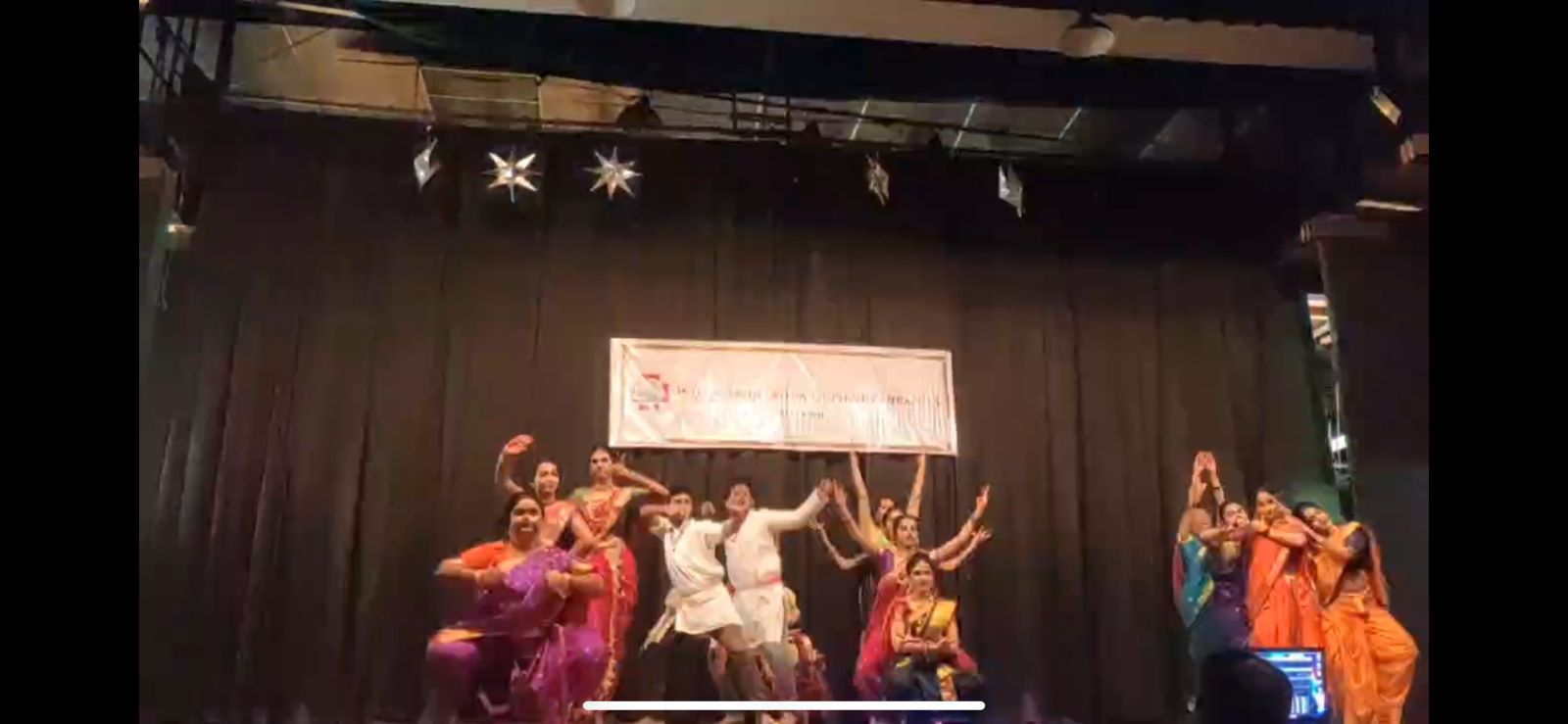 HEARTIEST CONGRATULATIONS to DR. PRIYA VISOI, Assistant Professor, Dr G D Pol Foundation Y.M.T. College of Physiotherapy on Winning 1st Prize in E-Poster Competition on the theme 'ROLE OF PHYSIOTHERAPY IN REHABILITATION OF PATIENTS AFFECTED BY COVID-19' on occasion of WORLD PHYSIOTHERAPY DAY on 8th September 2020 organized by IAP WOMEN CELL Palghar District, Maharashtra, India.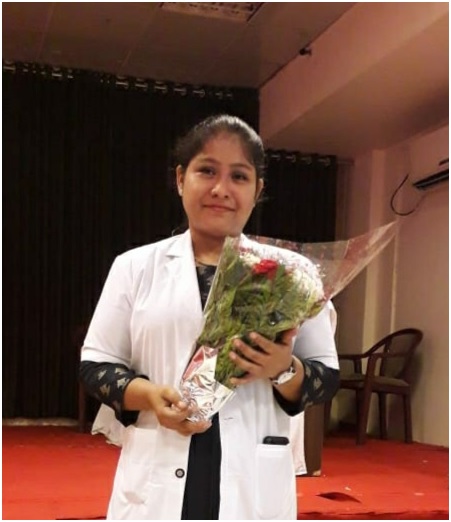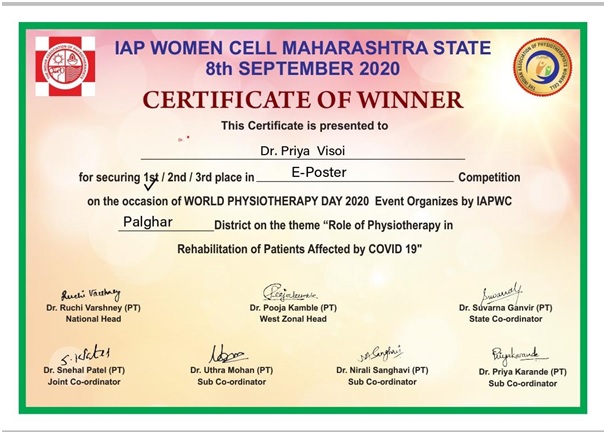 HEARTIEST CONGRATULATIONS to Miss Karishma Veliandi 3rd year BPT student on Winning 1st Prize in One minute challenge Competition on 'ATTENTION TOWARDS HEALING POST COVID' SURVIVAL TO PERFORMANCE organized by IAP Women Cell Maharashtra State, Navi Mumbai District on occasion of World Physiotherapy Day on 8th September 2020.