From the Principal's Desk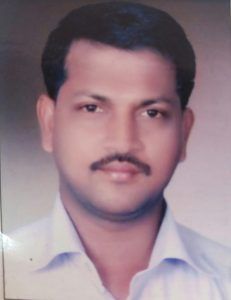 Principal
"If vision is 'one year', cultivate flowers
If vision is 'ten years', cultivate trees
If vision is 'eternity', cultivate people"
Dr. G D Pol Foundation's YMT College of Physiotherapy established with a vision to provide excellent education facilities to the young physiotherapy aspirants so as to bring out their hidden talents, prepare brilliant, enthusiastic, hard working and humane physiotherapists. With the sincere efforts of the entire faculty, management and the never ending zeal of the young students, the college is on the progressive pace, which is quite evident from the university merit list and the increasing number of students willing to join our institution.
It is an honour for me to work in such an institution. I am sure under the able guidance of our energetic teachers we are able to produce well educated, learned, hardworking, academically experienced, and up to date young physiotherapists. I wish all our students to be progressive in life and bring laurels to the college. They should cherish the good memories and shine like bright stars in the world.
I am proud to be fraction of this institute and wish you good luck and applaud the sincere efforts of the teaching and non teaching staff.
Events
[event-list]